We are always looking for reliable and motivated people. If you have an interest in contributing to a quality product and have a strong work ethic – apply below and tell us which position is a good fit for you.
Perks:
Full-time and part-time hours
Flexible shifts
Competitive wages and opportunities for advancement
If you:
Are dedicated to food safety and safe work
Enjoy doing physical work, as part of a team
Are reliable and motivated
Demonstrate strong work ethic and commitment to quality work
We want to hear from you!
Positions:
Production Worker
Production Worker – Participate in BC's food production industry.
Duties/Responsibilities:
Cutting/trimming, tying, packing and labelling chicken products with a high degree of attention to quality control;
Transferring product between lines and around the plant;
Feeding and unloading poultry processing machines and lines;
Preparing, lining, sorting and moving boxes;
Cleaning work areas and equipment;
Supporting the production team as needed.
Qualifications:
Previous experience in food processing would be an asset however no specific skills are required and training will be provided.
Must be prepared to do physical work in a refrigerated environment, doing repetitive tasks.
Hatchery Workers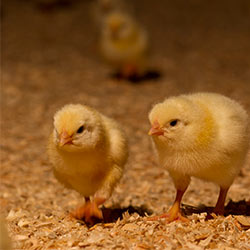 Hatchery Workers – This position is responsible for egg handling, hatch preparation and support, and general clean up.
Duties/Responsibilities:
Help with egg delivery – sorting and placement
Transferring eggs from incubators to hatchers
Transfer chicks to barns
Assisting with hatches – separating chicks from their eggs and culling chicks
General cleaning and set up of equipment
Cleaning and disinfecting equipment and trays, to Farmcrest high quality standards
Qualifications:
Candidates must be comfortable working with live animals with attention to animal welfare.
Must be capable of physical work (lifting, bending, twisting) and able to tolerate a dusty and humid farm environment.
Drivers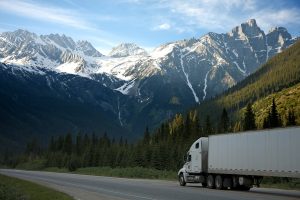 Drivers
Duties/Responsibilities:
Class 1 or Class 5 with air endorsement.
Driving routes across Canada, within British Columbia, as well as part-time local routes transporting live birds.
Qualifications:
Winter Driving Experience will be an asset
Please specify your interest in driving locally or longer haul in the comment section [below].
Chicken Catchers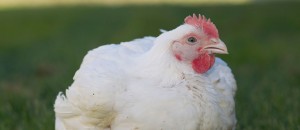 Chicken Catchers
Duties/Responsibilities:
This position involves manually and mechanically catching and loading birds into crates for transport to the plant.
Qualifications:
Strong work ethic and attention to Animal Welfare practices.
Must be capable of physical work in varying farm environments.
Shift typically starts at dusk.
Class 1 Drivers License will be an asset.
Shipper/Order Builder
Shipper/Order Builder – Shippers/order builders ensure that customer orders are accurately picked, safely packaged and loaded on trucks for delivery.
Duties/Responsibilities:
Builds orders from three different product lines (Organic, Non-GMO, Conventional)
Registers customer orders and collaborates with administration office to queue invoicing
Supports inventory management
Qualifications:
Requires strong communication, organization and attention to detail.
Must be capable of physical work (bending, lifting and twisting up to 25 kg), in a refrigerated environment.
Previous packaging/shipping experience or similar experience requiring accuracy and organization is required.
Forklift operation will be an asset.
*Afternoon shifts
General Farm Labourer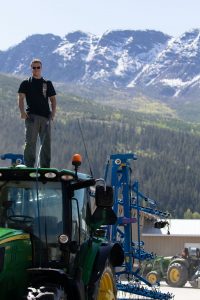 General Farm Labourer
Duties/Responsibilities:
Support crop planting and production
Feed, water and monitor birds
Clean and prepare barns
Repair and maintain farm buildings and equipment
Operate tractors and other farm machinery
Qualifications:
Must have strong work ethic and an interest in physical work.
Previous animal husbandry and experience operating farm equipment is preferred.
Cleaning and Sanitation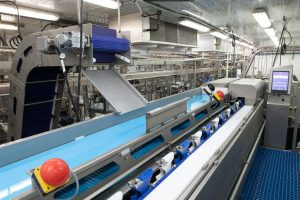 Cleaning and Sanitation – Sanitation crews are responsible for the specialized cleaning and sanitation of work areas, tools and equipment in the production plant.
Duties/Responsibilities:
Clean plant and equipment ensuring that food production sanitation requirements are consistently met
Qualifications:
Must have demonstrated attention to detail, an interest in cleanliness and an understanding of food safe sanitation.
Experience cleaning/sanitizing with pressure washers will be an asset. Training will be provided.